One of the most excellent things about blogs and the internet is finding out about books that are out there that I haven't read yet. These are the last five books I added to my ever expanding 'to read' list on Goodreads!
Click on the book cover to go directly to the Goodreads page. Each synopsis is taken from the relevant Goodreads page. Enjoy!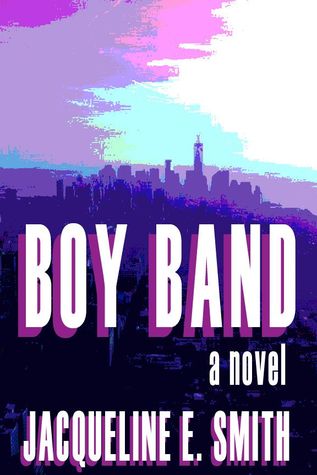 Boy Band by Jacqueline E. Smith
Sam Morneau is Melissa Parker's best friend. He's also a member of The Kind of September, basically the hottest boy band on the planet.
After two and a half years, Mel is all too familiar with the day-to-day occurrences that come with being a member of the band's inner circle, including hectic schedules, passionate fans, and gossip-mongering celebrity girlfriends.
Now, with the release of the group's third album just weeks away, their lives have never been crazier and Mel is doing everything she can to keep up, all the while trying to cope with the ridiculous rumors that follow the band everywhere they go and pretending that she isn't harboring a secret and hopeless crush on Sam.
It's weird enough being in love with your best friend. It's even weirder when the rest of the world is in love with him, too.
____________________________________________________________

The Story of My Tits by Jennifer Hayden
A landmark work of graphic memoir and a cancer narrative that pulls no punches.
When Jennifer Hayden was diagnosed with breast cancer at the age of 43, she realized that her tits told a story. Across a lifetime, they'd held so many meanings: hope and fear, pride and embarrassment, life and death. And then they were gone. Now, their story has become a way of understanding her story. Growing up flat-chested and highly aware of her inadequacies… heading off to college, where she "bloomed" in more ways than one… navigating adulthood between her mother's mastectomy, her father's mistress, and her musician boyfriend's problems of his own—not to mention his sprawling family. Then the kids come along… As cancer strikes three different lives, some relationships crumble while others emerge even stronger, and this sarcastic child of the '70s finally finds a goddess she can believe in.
For everyone who's faced cancer personally, or watched a loved one fight that battle, Hayden's story is a much-needed breath of fresh air, an irresistible blend of sweetness and skepticism. Rich with both symbolism & humor, The Story of My Tits will leave you laughing, weeping, and feeling grateful for every day.
____________________________________________________________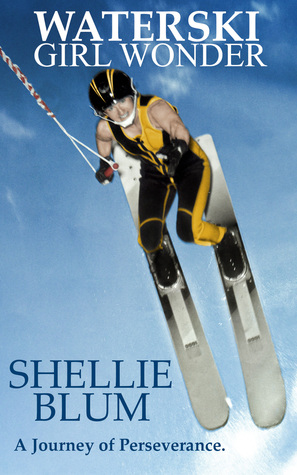 Waterski Girl Wonder by Shellie Blum
Escaping instantaneous death and paralysis from a hangman's broken neck, and shattered right jaw endured in a horrific watersking accident is only part of this unbelievable life story.
Follow Shellie on her journey from the Ozarks to Egypt and even the back alleys of Hollywood streets as she perseveres through more than her share of grueling set backs.
You don't have to be a waterskier to enjoy this inspiring true story told by the first female freestyle waterskier ramp jumper in the world!
____________________________________________________________

Delayed by Daniela Reyes
One delayed flight can change everything.
Olivia doesn't like airports. To make matters worse, she's forced to spend her forgotten birthday waiting for a flight that will whisk her away to the start of a miserable summer. Everything seems to be going to schedule, until she runs into a crying boy at her gate.
Nick thought he would spend one of the saddest days of his life alone in an airport, waiting for a flight he never wants to board. Then he crosses paths with a strange girl named Olivia.
A delayed flight brings them together for a day, and the two teens find solace in one another. They go their separate ways, thinking they'll never see each other. Until, two years later, a delayed flight brings them together again. And the randomness of their first meeting, unravels into something much greater than either one of them could ever imagine.
Set over the course of ten years, this is the story of two strangers falling in love, and the journey they face in trying to find their way back to each other.
____________________________________________________________

The KD Shindig by Philip Musson
The novel opens with the wedding of Kristin Nicol and Darren Maundeville in a small, historic cathedral in Northern Ireland. The guests returning to England, the author follows this toxic soup of friends and relatives for a year, opening a window onto the peaks and troughs of their lives: Maggie and Richard Dearlove, a reasonably happily married couple; Joanna Centofani, a self-adoring actress; the green-eyed Rosemary Icthus; the steely Mr. Cameron Scattergood and his antithetic wife, Ruth; the love-loathe duo Johnny Nicol and Charity B. as well as various other interrelated characters. The reader will sympathise, agonise and be antagonised!
The dark humour is evident throughout the novel – and although there are some characters who have only one scene within the book, sometimes these are drawn with more verve and wit than many of the others. The timescale is not linear either, sometimes jumping back and dealing with different characters to keep the reader's interest. Plus the underlying story of spying, double-dealing and outright underhandedness definitely makes this story worth a second read.